Lost Ark Mage Guide: Bard VS Sorcerer
True Story.

Ever since I started playing- and posting about- Lost Ark, I've got (and seen posted) hundreds of questions on which class should we choose between Bard and Sorcerer.
At first, it sounded stupid to me not gonna lie. I ignored it completely. But the questions never stop coming. Though I still didn't entertain them they got me thinking, which I rarely do. And then it became an unscratchable itch. That's when I said screw it Imma put this to an end.
Huh?
After overclocking my mind I managed to get to the root of the problem. To my surprise, I found it was never about which class to choose. No Sir! It was the gap between our knowledge that was causing all the chaos.which is why we created a super informative lost ark class guide that goes deep into every aspect .
Anyways. Moving on. Now that I had a clear problem in front of me, I started looking for a solution. I started thinking again. At first, It wasn't anything clear and precious. It was pure crap Tbh. But, then came the "Aha" moment. I finally found a way to put this problem to rest once and for all.
That's what you're about to read today.
Enough build-up.
Let's start reverse-engineering the problem. I'm starting with…
What are Sorcerers?
The Sorcerer class was initially launched in the Korean version as a part of the new update in October 2021. But we all got lucky to have it on our servers soon after its release.
Sorcerers are the spellcasters of the lost ark. They use fire, Ice, and lightning magic spells to deal heavy damage to the enemy. Each one of those magic spells has different utilities and effects. They all are interchangeable, which means you can choose any spell at any point in time during the combat.
Let's talk about what they all stand for. Fire spells, as you can guess by the name, are all about serious damage dealing and destruction of herds and herds of enemies altogether. Lightning spells, on the other hand, are more leaned towards stunts, sounds, and decent damage dealing. Interestingly, Ice spells don't deal any damage at all. Instead, they slow down (Sometimes completely freeze) the enemy so that you can cut-slash them with some extra seconds in your pockets.
If you're levelling up with Sorcerers, I have some advice. You can maximize your damage-dealing while leveling up by focusing all your skills points on just three skills; Tsunami, Scourge, and Bomb. They work together in harmony exceptionally well.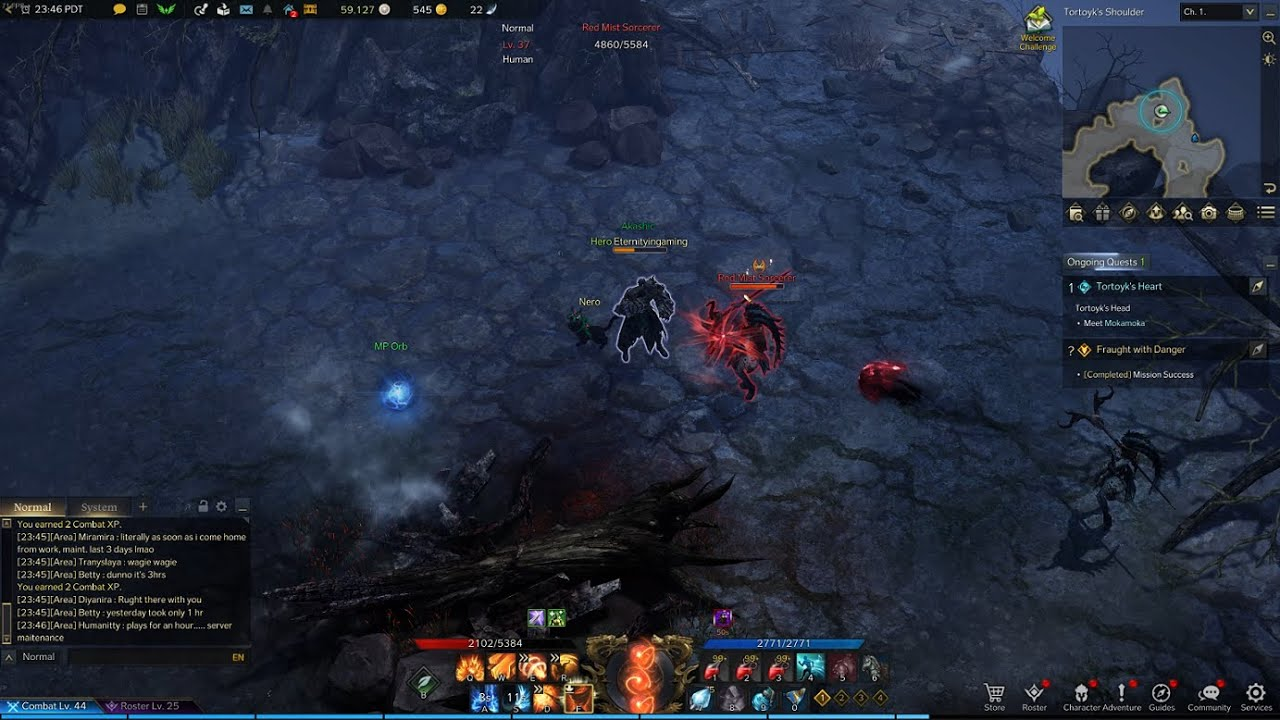 That's just a piece of advice based on my personal findings. You should not take it as a Bible. You can use your points on other skills you find interesting and easy to master, and you'd still be working wonders. Don't worry about that.
What's the best thing I find in Sorcerers? It's gotta be the Airy attacks. Have you seen them? They're awesome. The second best thing is Sorcerers are beginner-friendly. It doesn't matter if you're holding the mouse and keyboard for the first time or zillionth time; Sorcerers are easy to control and are fun to play with.
Enough with Sorcerers now. I've got to make some space for our well-wishers, our "I've-got-you-bro" pal, our wingman… Bard.
What do I mean by all that? Let's find out…
What are Bards?
I wasn;t messing around when I said Bards are our wingmen or our well-wishers. At least for once, there was a method to my madness.
Here's how: The easiest way to describe Bard class is by saying they are range supporters. Though sometimes unstable. In both PvE and PvP matches, you can support your team from behind with your defensive skills and shields.
Bards aren't frontline players. They can't be. Their moves and skills don't allow them to be. The skill set does not let you support your team and deal damage simultaneously. You can either take a shot at your enemy or you can use your skills to heal your teammates. Not both. Not to mention the weak damage dealing.
But as the journey comes close to the endgame, Bards become more valuable and resources than ever. During that time of chaos, you should only use your Bard to support your teammates from behind with your shields and healing abilities.
Bards have their identity skill called Serenade. Serenade can only be launched if you have Serenade bubbles which you can collect during the combat. You can hold up to 3 bubbles at one time.
You have two options when you activate Serenade; Serenade of Weather and Serenade of Salvation.
Serenade of Weather will increase the damage-dealing capacity of your teammates but at the same time will cut down your weapon's capacity by half. On other hand, the Serenade of Salvation will heal up your teammates' health bar.
Either way, you can only help your teammate. You can not attack your enemy with Serenade skill. For that, you need to use your normal skill. This proves my point that you can either help your teammates or you can fight your enemies. Not both.
Anyways. Onward.
Which one should you go for?
As a good friend, I explained both options in core detail to you. By now, you should already have your answer.
However, If you're still looking for the push, then I will summarise everything, make it more digestible, and decisive for you. Like a good friend.
Listen: If you're going solo, without blinking twice choose Sorcerer. You can't survive the chaos with Bard. You need a tank. A DPS master. A damage dealer. Choosing a bard in solo games will be like going into a battle with a needle in hand. What you need is a sword, a hammer, a spear, and a gun merged into one; Sorcerer.
If you're playing with your team, then you can double your chances of winning by going with a Bard. While your team will clear out the way, you will heal them from behind. Your shields will help them from getting butchered. They'll need you even more in the endgame when everything will come at them with triple strength and pace.
We have made it to the end of this lost ark Bard Vs Sorcerer guide. I tried my best to fill the "gap" between the knowledge we all had but never knew we had. You should have your answer in your mind (You do have that, right?). That means my work here is finished. I'll see in my next post. You better start rolling your keys now. For more, you can check our
Lost Ark Beginner Guide
.